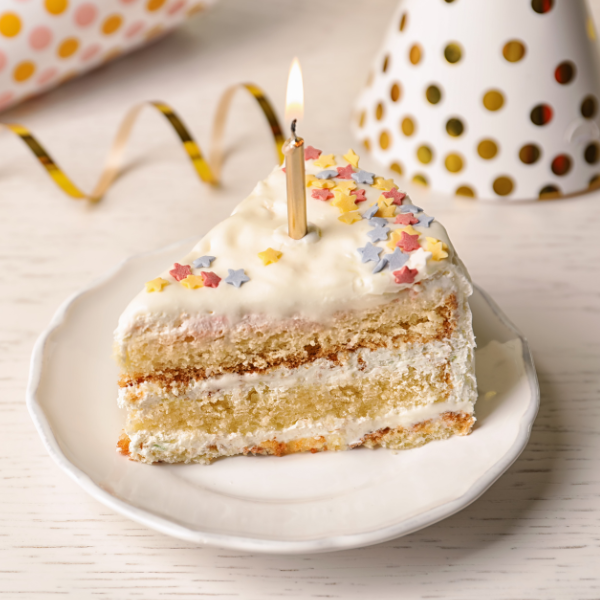 Mom Guilt.  If you're a mom, you've felt it at some point. 
Feeling like you're not doing enough for your kids. You see other mom who are "doing it all" or "doing it better" and you compare yourself and think you should be doing that too. You fear your kids will think you don't care as much because you didn't do what that other family did. You love your kids SO FREAKING MUCH you want the best for them. 
Birthday parties are a big source of mom guilt and stress because of the social media game. Influencers and wannabes are out there posting their huge-budget, perfect aesthetic parties, and making it look effortless and fun. It makes us feel like we want to create that kind of birthday magic for our kids too, but THAT ISN'T REALISTIC for most people.
I'm going to try my best to flip that around so that you don't feel that way ever again about birthday parties.
I recently listened to an episode of the We Can Do Hard Things podcast with the fabulous Glennon Doyle and guest expert Dr. Becky Kennedy.  They talked about guilt and the conversation totally blew my mind. 
True guilt is a feeling when you do something that doesn't align with your values.  
SCENARIO 1: Honesty is one of your values and you tell a lie. You feel guilty because that action doesn't align with your values. That is true guilt.
SCENARIO 2: Self-care is one of your values. You're overextended and tired, so you turn down a friend's invitation to go out to dinner. You may feel something icky inside because your friend might be disappointed, but that is NOT GUILT because you're behaving in a way that aligns with your values. 
Let that sink in for a second. It just might get rid of half of the guilt in your life!
Let's relate this concept to mom-life and birthday parties.
If your values are to throw big parties to impress and entertain your kids' friends….
If your values are to be the envy of strangers on the internet…
Maybe guilt actually IS the right word for your feelings if you don't throw a huge bash. 
BUT, if your values are to love on your child and make sweet birthday memories…. 
If your values are to make sure they feel special on their big day….
Then having a small celebration that looks less than aesthetic is NOT GUILT.  That is holding true to your values.
There may still be some uncomfortable feelings inside, and that's OK, but it's not guilt. It is a growing pain as you grow into holding true to your values. You will build resilience to this and it will become easier and easier to hold those boundaries.  
It will start to feel normal. You will feel good about it.  And, maybe even feel a little sad when you see some other people who are going big for the wrong reasons. 
Bottom line: We love celebrating our children on their birthdays and they love being celebrated. These can both be accomplished without the stress or cost of an over-the-top party.  You got this mamas!!
If you need a guide to planning a stress-free party for your kids, along with the encouragement to leave out the unimportant parts that you think you're supposed to do, be sure to download my free pdf. 
Avalon Sunshine cake toppers are the easiest way to decorate your cake without any stress or decorating skills.  They work great for traditional and non-traditional cakes...home-baked and store bought cakes. LET'S CELEBRATE!