Changing the way birthdays are done!
It's your 3 year old's birthday party.  He wanted a dinosaur party. Now you're over here yelling at your husband because he forgot to put the food labels on the snack table so nobody knew the potato chips were supposed to be dinosaur scales.  Maybe it's time to do parties differently.  Keep it simpler.  Do less.  Focus on what is important. 
What?  How does it make sense for a party brand to think that the little party details don't matter? 
At Avalon Sunshine, we think less is more.  It's better for your kids to remember a happy, huggy mom enjoying the birthday celebration, than to have a sleep deprived mom with an empty wallet who is stressed about the balloons being the exact right shade of pink.
When you add a personalized cake topper to your kid's cake, it looks amazing without any stress.  You can be the happy mom who is soaking up the smiles during Happy Birthday instead of picking up that stupid dinosaur cardboard cutout that falls over when anyone walks by.   
A Peek Inside the Workshop
It's just me! Everything in the shop is handmade by me.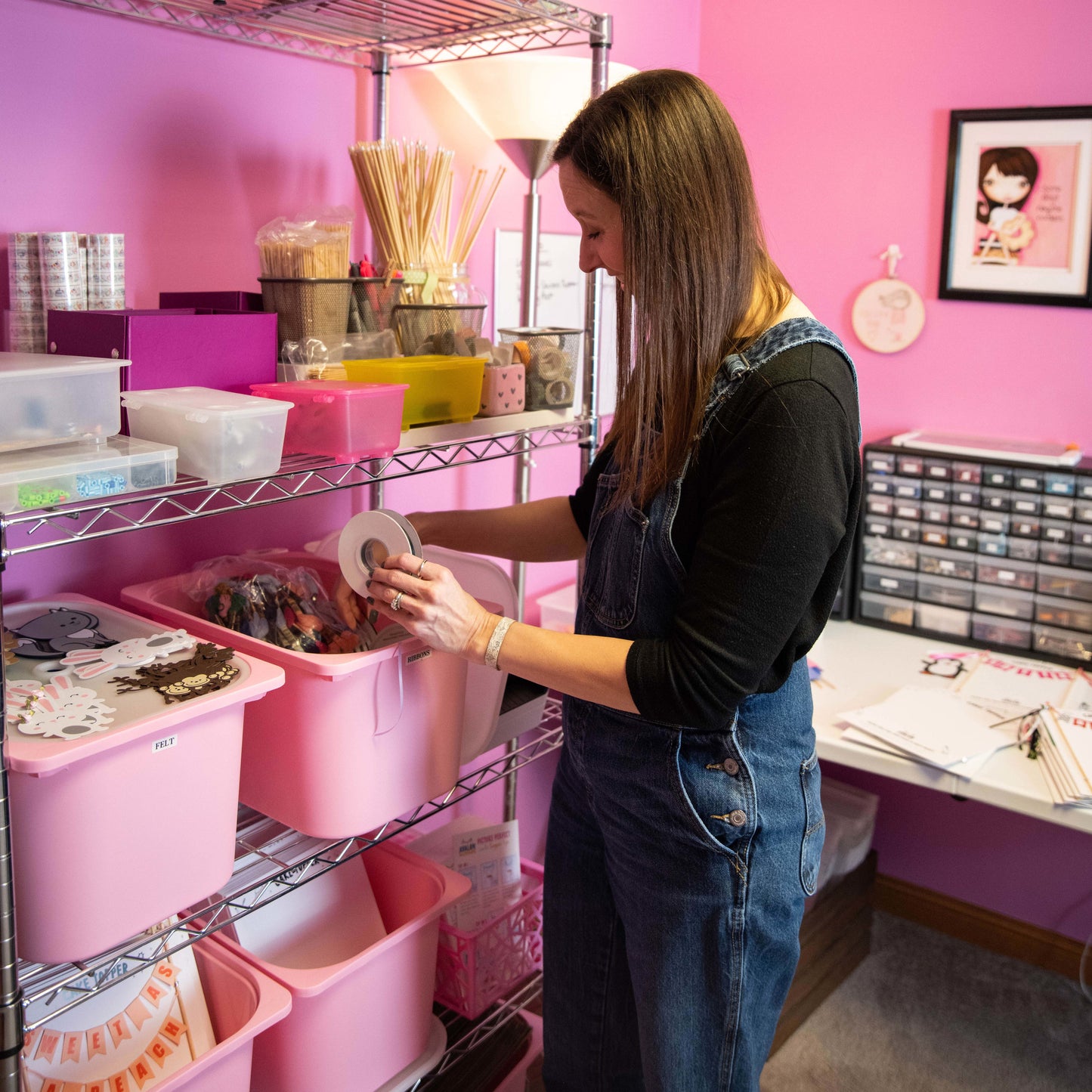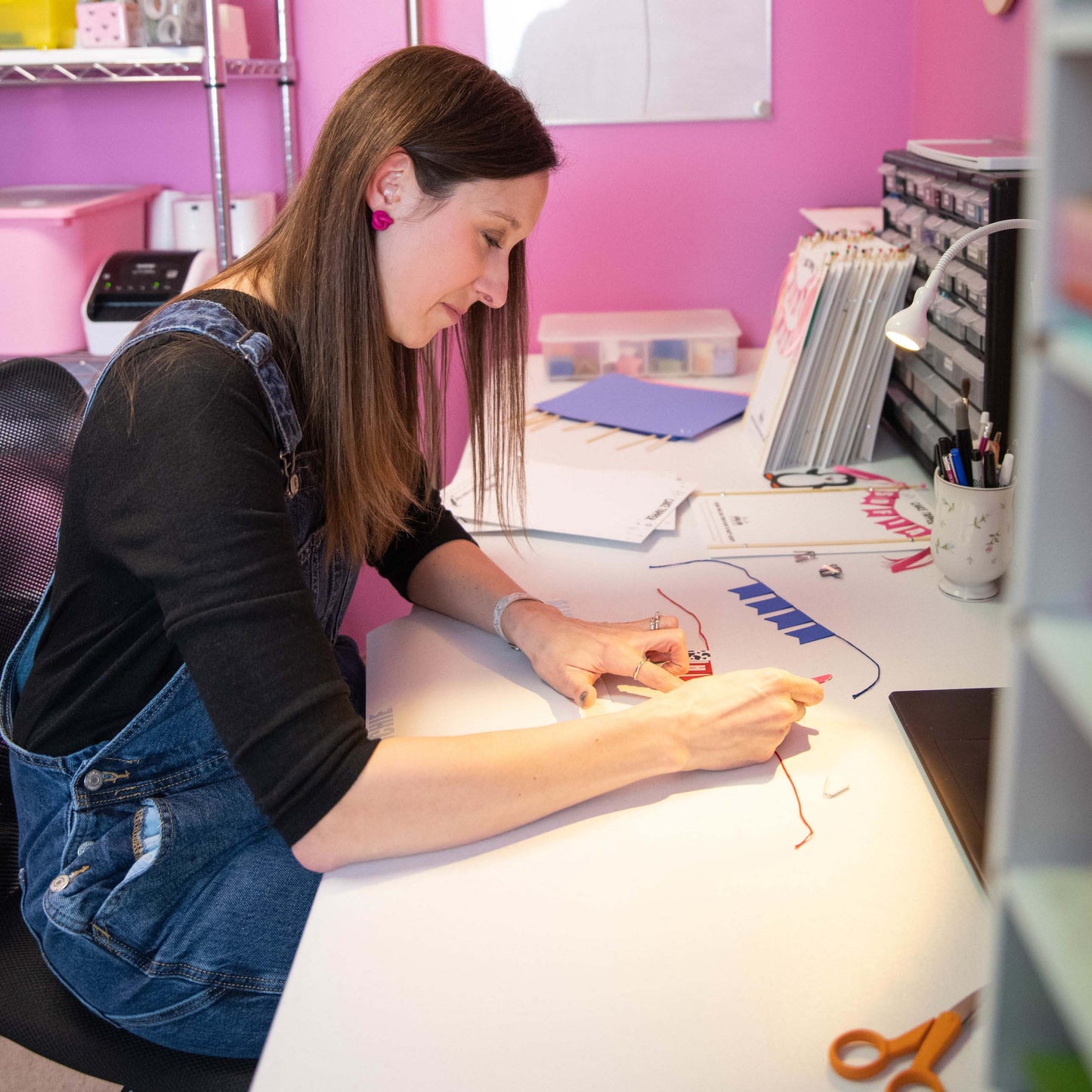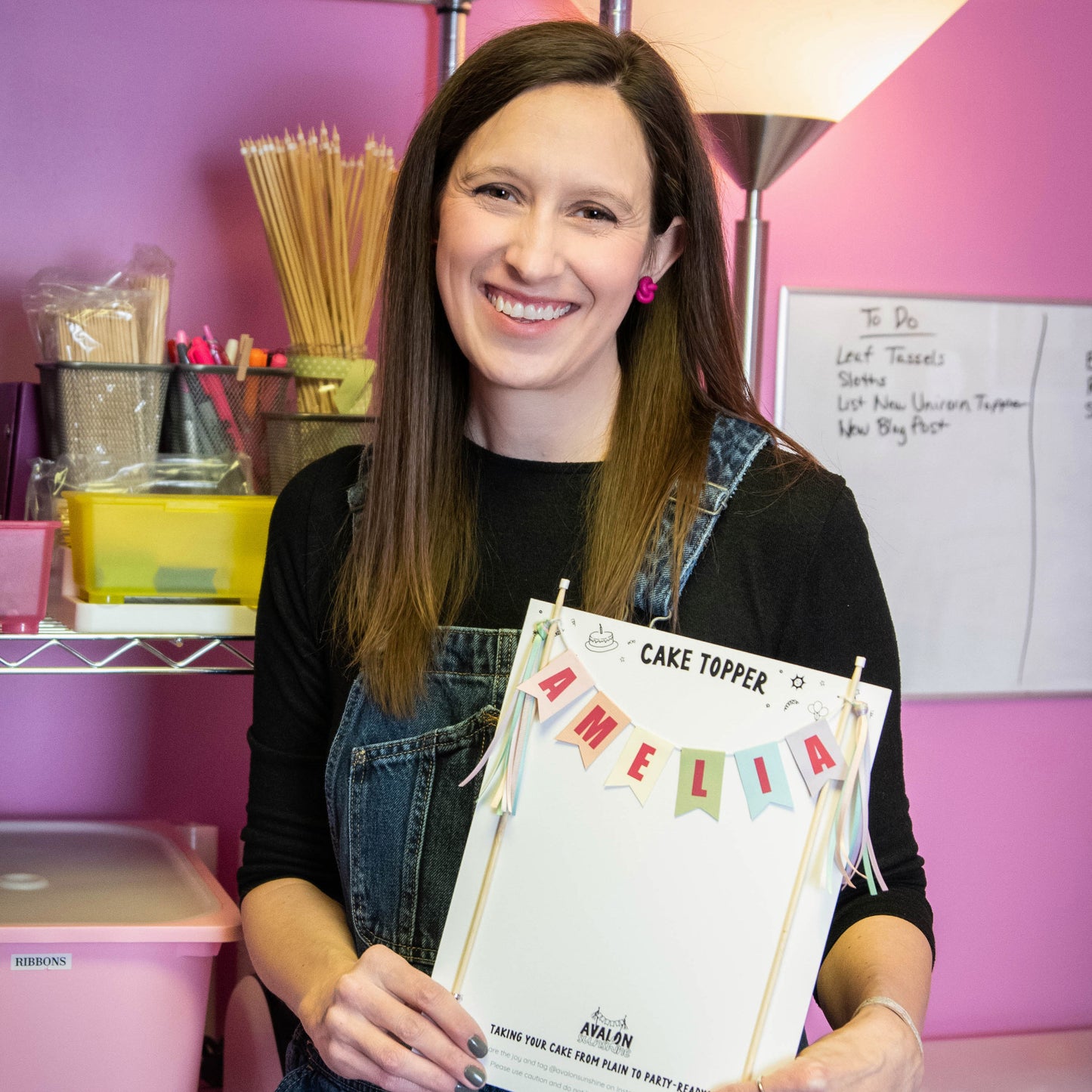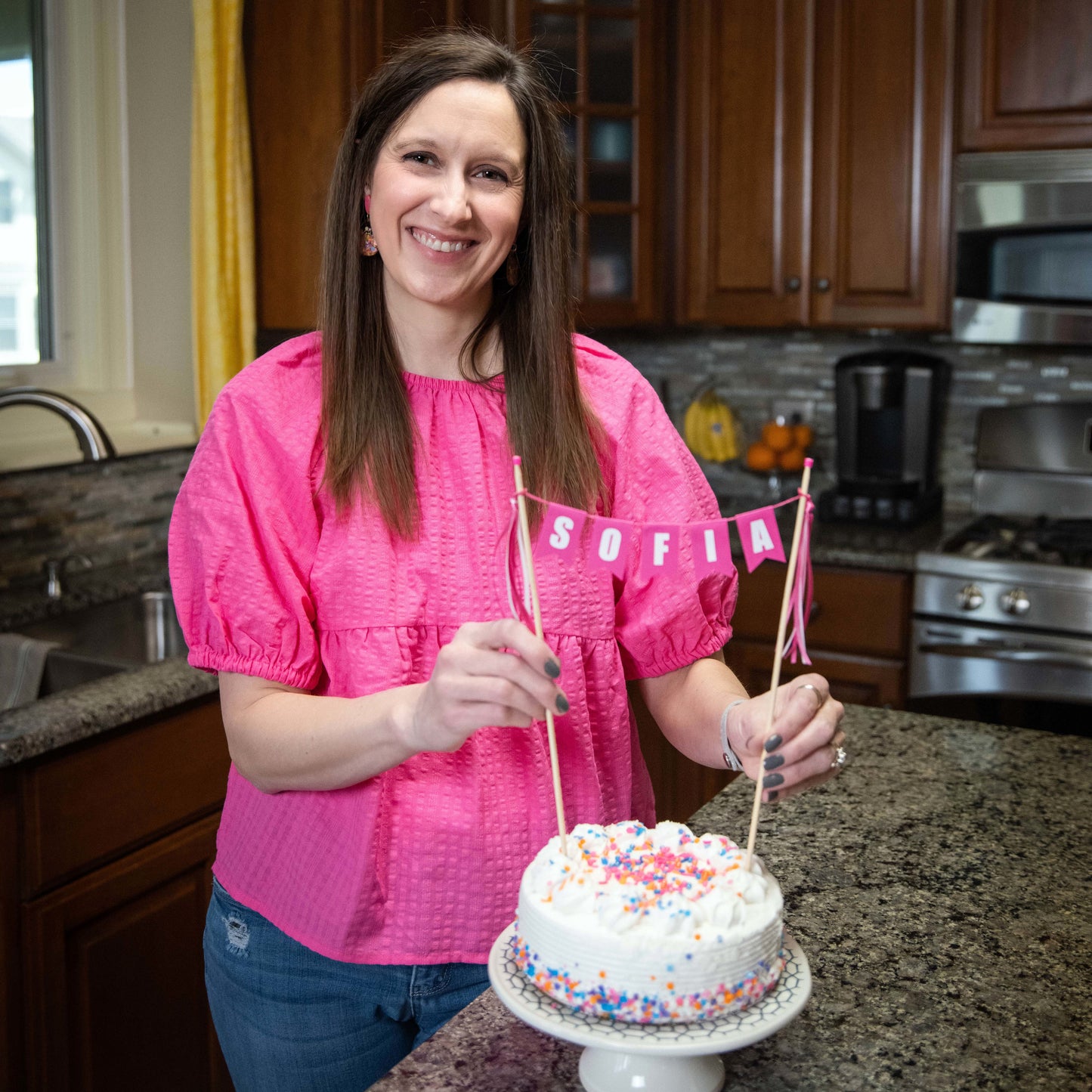 Meet the Maker
I absolutely love to bake.  But, I don't have the time, patience or skills to do fancy cake decorating.  (Fondant....I'm talking to you. Never again!) I still want my cakes to look as pretty as they are tasty, so I have to get crafty.
On a whim, I whipped up a name cake topper for my sister's birthday cake. I had one of those moments where I giggled with glee because I loved it so much.  It turns out lots of other people love them just as much and I have a cake topper business now! 
I live in Aurora, IL with my husband and our 2 boys (ages 13 & 15).  I have always been crafty but decided to start a business in 2014 as a way to escape the soul-sucking 9-5 corporate life and do life on my own terms.
You can usually find me in my basement studio with an ice-cold Mountain Dew, listening to Dave Matthews Band while I craft. When I'm not there, I'll either be in the kitchen baking up something yummy to feed my sweet-tooth or cozied up on the couch with my quilt, watching Below Deck. 
I truly feel like I'm living my dream life, getting to make cake toppers every day and bring the birthday smiles to families all over!