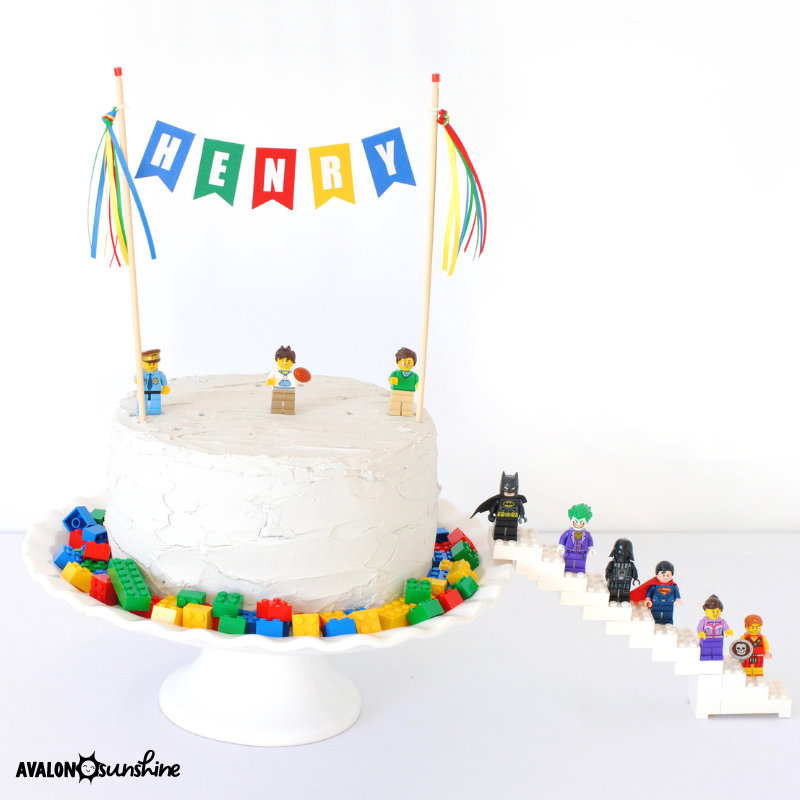 LEGOs....the toy with endless possibilities!  They even make great party decorations for a LEGO-themed birthday celebration! 
You really don't need a tutorial for this because it's just that simple.  A LEGO staircase leading from the table, up to the top of the cake and all the minifigures are on their way up to get some cake.  It couldn't be any easier! 
Another simple idea is to use LEGO bricks to create stand-up letters.   Here, I spelled LEGO, but you could spell PARTY, the child's name, or a number for the age they are turning.  
You may notice that I left out the brown, black and grey LEGO bricks.  I did that just to keep it bright and cheerful.  
Why not sprinkle some of your child's favorite minifigures all around the cake table? Above all else, get creative and have fun with it.  That's what LEGO is all about! 
Shop for your personalized cake topper in the perfect mixture of Lego colors right here.   
If you love these ideas, here's
another post
I wrote with more LEGO party ideas.  Any you might notice, it uses that same awesome personalized cake topper! 
Avalon Sunshine cake toppers are the easiest way to decorate your cake without any stress or decorating skills.  They work great for traditional and non-traditional cakes...home-baked and store bought cakes. LET'S CELEBRATE!