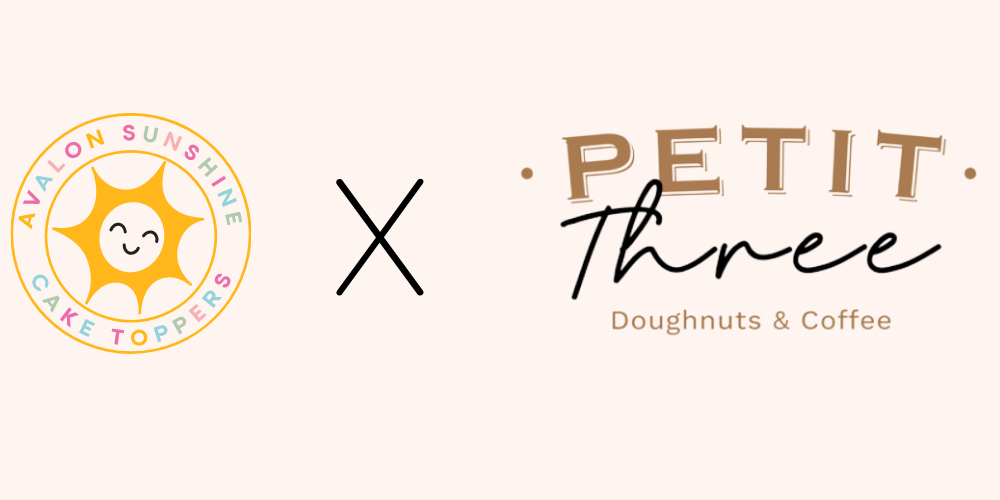 Welcome Petit Three Doughnut Lovers!
Avalon Sunshine Cake Toppers pair perfectly with the delicious doughnuts at Petit Three Bakery to make your celebration feel like a party!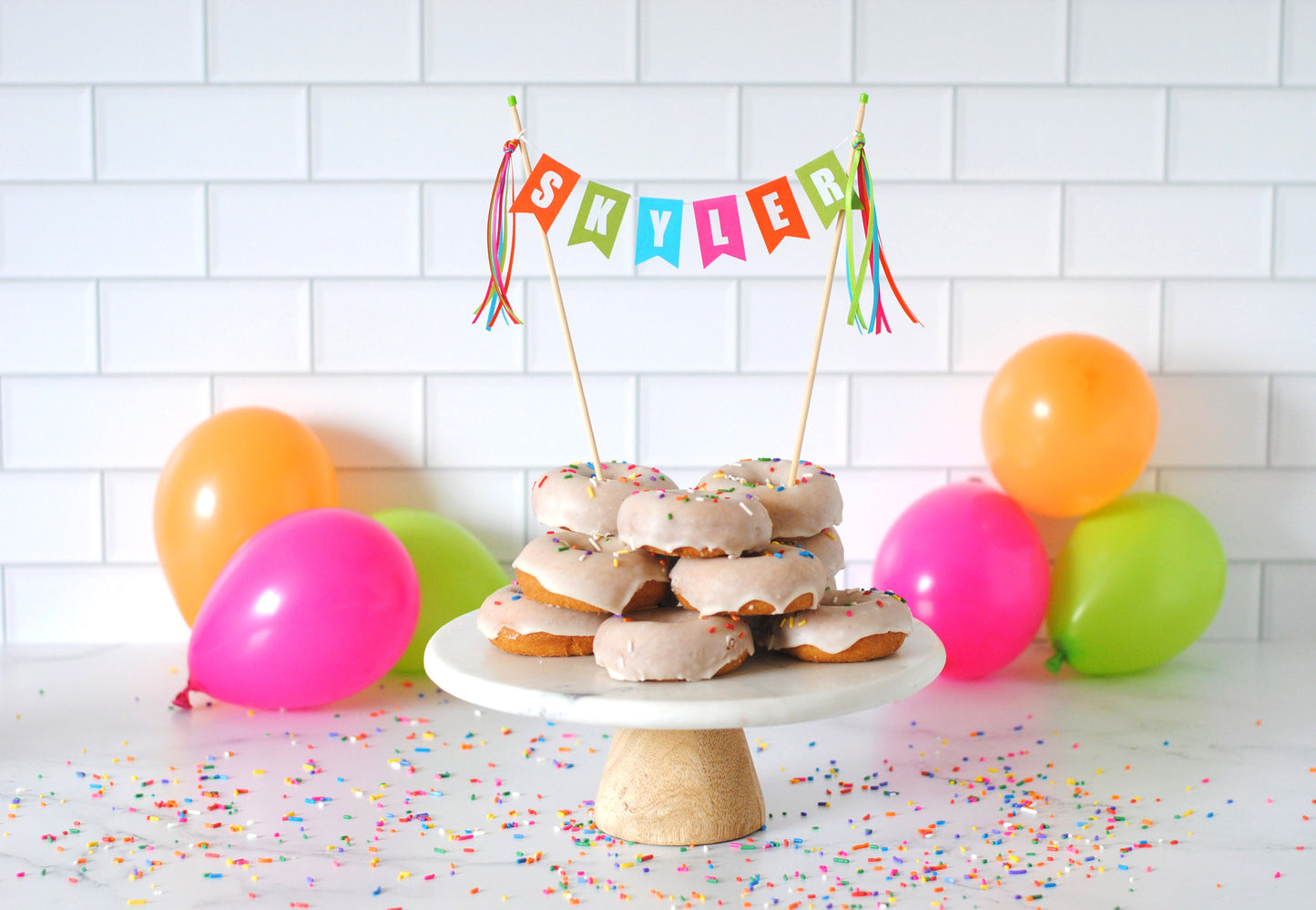 Order a Topper for your Doughnuts & pick up at Petit Three!
Avalon Sunshine is a personalized cake topper brand, handmade locally in Aurora.
Order your personalized topper here at least 2-3 days before your doughnut pickup at Petit Three. Your topper will be ready and waiting for you when you pick up your doughnuts.
HOW TO MAKE IT HAPPEN
1.  Choose your cake topper and add to cart.
2. Enter the date of your doughnut pickup in the SPECIAL INSTRUCTIONS box in the shopping cart.
3. Enter Discount Code: PETITTHREE. This will remove the shipping charges and tell Avalon Sunshine to deliver your cake topper to the doughnut shop.
Make Your Perfect Doughnut Display!
Check out the photos for the best arrangement of a dozen doughnuts on a cake stand.
TIP: On the top layer of doughnuts where you plan to place the sticks, make sure there is a doughnut directly below, on the middle layer. The cake topper sticks stand up best when going through 2 layers of doughnuts.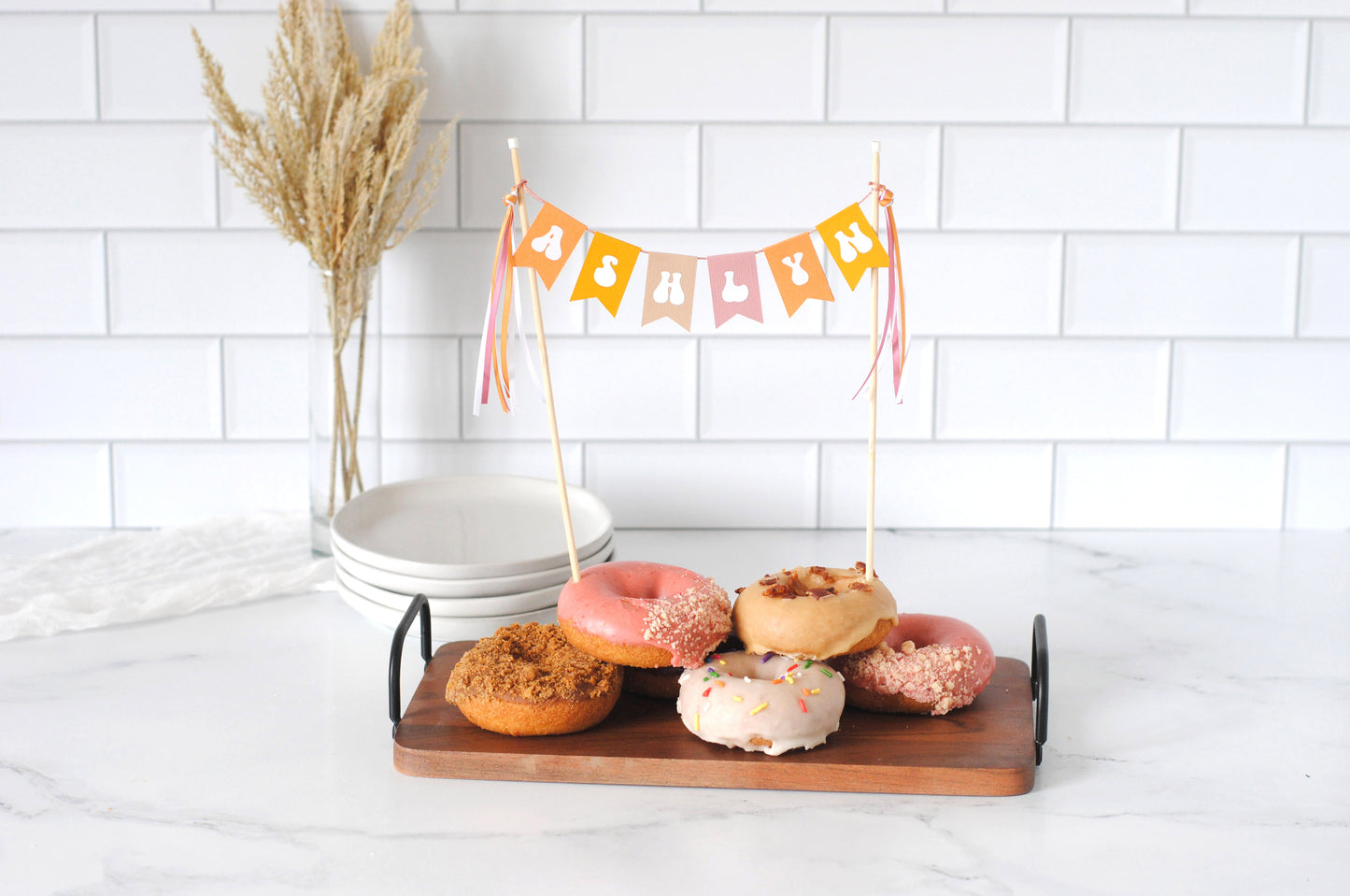 So Many Ways to Celebrate!
Just like Petit Three is full of delicious doughnut flavors, Avalon Sunshine has toppers in so many colors and theme choices.
If you want a topper that you don't see in the shop, use the contact form at the bottom of the page or email Erica@avalonsunshineHQ.com to talk details.